Choosing my favorite books feels like Sophie's Choice *dramatic*. How can I possibly choose? This list is the best I can muster, and I hope it shows you a bit about my tastes and what impacts my heart. I've listed my Top 10, although maybe I'll schedule a Part 2 post in the coming months.
In line with my methods and thought processes for rating the books I read, my favorite books are those that have changed or impacted me in a meaningful way. These are books that I would recommend that anyone read — books for the ages!
A few of my students asked me to list my faves, and I thought it would also serve as a worthy blog post. I'd love to hear about your favorites, too! Let me know in the comments.
Without further ado: My top ten favorite books.
by Charlotte Brontë
A beautiful Victorian novel about an outsider who finds her purpose and voice. Jane is rejected by almost everyone, but she never accepts these rejections as part of herself. Yes, those hardships are part of her story, but the cruelty of others does not define her. It's a ghost story, a romance, and an enduring classic that turns every social norm on its head: Jane wants to be Rochester's equal; Jane rejects her "Christian duty" to marry a man she doesn't love (*eye roll*); Jane calls out Mrs. Reed for treating her so badly. And it has some of the best passages in all of English literature.
Reader, please read this book so we can talk about it (and watch the Cary Fukunaga film with Mia Wasikowska and Michael Fassbender together).
by Harper Lee
The quintessential American novel. If only I could be a Finch! What is there to say that hasn't been said? Harper Lee's first novel is perfect: she captured the imagination and worldview of a child regarding one of the darkest times in American history. She created a legend of a man who fought giants and lost. She taught all of us to have compassion for those who are maligned by our societies. Brava, Ms. Lee.
by C.S. Lewis
Originally a series of radio talks during World War II, Mere Christianity has become a touchstone text for Christians who see faith as a thinking exercise as well as a heart exercise. I try to reread Mere Christianity every year, and I always come away feeling rejuvenated in my faith. Lewis thrives in analogy and metaphor and has an incredible way of unraveling the most complex ideas to make them clear, digestible, and accessible.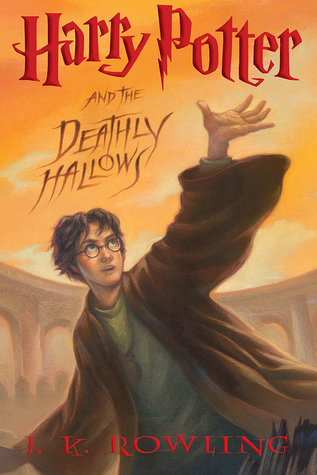 Harry Potter and the Deathly Hallows
by J.K. Rowling
It might be cheating to only include the final book of a seven-book series, but it's the truth. I love the entire Harry Potter series, but its final chapter is its best. Rowling is so smart: Girl can plan a stinking story arc. The series is parallel, and Rowling purposefully revisits aspects of the first novel to complete Harry's transformation as a hero. In my humble opinion, the best passage of the entire series is when Harry visits his parents' gravesite in Godric's Hollow, which bears the inscription, "The last enemy that shall be destroyed is death" (fellow Ravenclaws will know this inscription as 1 Corinthians 15:26). So. Many. Tears. And such amazing foreshadowing and story structure.
by Laura Hillenbrand
Unbroken is the incredible true story of Louis Zamperini, an Olympic athlete and survivor of a Japanese World War II POW camp. If you saw the 2014 movie version of Unbroken, you missed the most important parts of Zamperini's story, as well as Hillenbrand's beautiful and suspenseful retelling. Louis' story, like Jane Eyre's, is a reminder that this world has the potential to break us, but we have hope beyond our circumstances.
by E.B. White
Charlotte's Web is a children's book, but as C.S. Lewis wrote, "No book is really worth reading at the age of ten which is not equally — and often far more — worth reading at the age of fifty and beyond." This is immeasurably true for E.B. White's masterpiece.
Eudora Welty's 1952 New York Times book review says everything I'd like to say (and more eloquently): "What the book is about is friendship on earth, affection and protection, adventure and miracle, life and death, trust and treachery, pleasure and pain, and the passing of time. As a piece of work it is just about perfect, and just about magical in the way it is done."
by L.M. Montgomery
Anne is a red-haired orphan, adopted mistakenly by Marilla and Matthew Cuthbert, siblings in their fifties and sixties. They understand that they'll be receiving a boy from the orphanage and are shocked when Anne turns up at their local train station all aflutter with excitement. Anne's imagination and exuberance quickly win over the overly-shy Matthew and the stern Marilla. Anne is smart, hilarious, exhausting, tragic, and heroic all at once, but her wisdom surpasses her young age. It's a true pleasure to see Anne grow and mature during her time in Avonlea.
by Jane Austen
I am such a Lizzie Bennet (and it sounds like she and I are a match on the Myers Briggs type indicator). Pride and Prejudice is about two flawed people who fall in love, but it's really about Lizzie's emotional growth. She thinks she knows so much, and (to be fair), she's a pretty good judge of character. However, she begins to realize that she might not be quite as smart as she thinks she is. She's beautiful, she's brash, and she goes with her gut. She's also incredibly flawed and slow to realize what her faults actually are. During the course of the novel, Lizzie is humbled, and while this story does have a happy ending, she doesn't emerge unscathed.
Moreover, I highly recommend Rosamund Pike's audio version of Pride and Prejudice. It's perfect.
by Olive Ann Burns
A sweet story about a family in the fictional town of Cold Sassy, Georgia at the turn of the twentieth century. Will Tweedy is our narrator, and he walks us through the changes his family and town undergo after his grandmother's death. Will matures throughout the story and provides incredible insight into the human experience.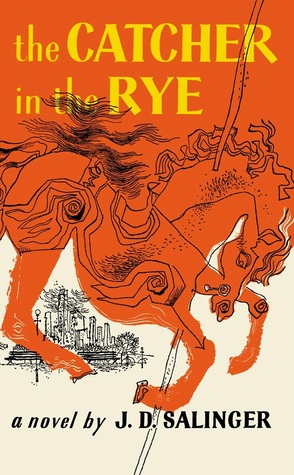 by J.D. Salinger
"If you really want to hear about it, the first thing you'll probably want to know is where I was born, and what my lousy childhood was like, and how my parents were occupied and all before they had me, and all that David Copperfield kind of crap, but I don't feel like going into it, if you want to know the truth."
So begins the novel that completely changed my perspective on what literature can be. I read The Catcher in the Rye the summer before my freshman year of high school, which was admittedly a pretty angsty time in my life. Holden's bad attitude captured me and I could relate. Rereading the novel as an adult reminds me what it was like to be a teenager, especially one who felt misunderstood. Some argue that Salinger wrote the first true Young Adult novel, and others argue it's really a war book disguised as a coming-of-age story. Either way, Holden is an enduring character who speaks to every generation. Yes, he's divisive; but if you don't like him, maybe it's because you're a phony.