Recent Reads is a series to me to feature five books I've read (or experienced) recently along with my verdicts. These latest five are pretty great.
Here we go…

Rebecca

by Daphne du Maurier
I first heard of Rebecca from my friend and coworker, who described it as one of the great thrillers. I must admit I was a bit skeptical, but when Audible included it in a recent sale for a measly $5, I had to give it a shot. I listened to this one, and I loved every second of it. Rebecca has earned its distinction as a classic, and the audio only adds to the suspense, which begins with its spectacular opening line: "Last night I dreamt I went to Manderley again."
Our narrator (we never learn her name) is a young, poor orphan who's working in Monte Carlo where she meets Maxim de Winter, a rich, older widower. They fall in love quickly, and they get married in a fever! They embark on their new life together at Manderley (his estate), but all the new wife hears about is how wonderful the first Mrs. de Winter (Rebecca) was. AND NOTHING IS AS IT SEEMS.

Legend

by Marie Lu
One of my students brought her copy of Legend to class a few weeks ago with the imperative that I had to read it so we could talk about it. I'd never heard of the series, but my student's recommendation was reason enough to check out this dystopian YA novel.
The hype surrounding the Legend series is big, and it is compared most often to The Hunger Games and Divergent series. There is (of course) a star-crossed love element, and the narrative shifts between the two main characters, June and Day.
Legend is smart and fast-moving, and it ends with a pretty steep cliffhanger. You might want to have Prodigy waiting in the wings when you finish.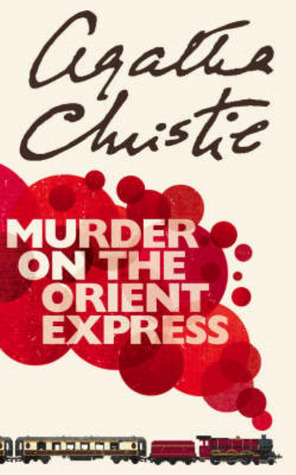 Murder on the Orient Express

by Agatha Christie
I picked up Murder on the Orient Express in anticipation of the new film version that's coming out November 10. Is that a bad English teacher move? Ah, well — sometimes we just need a reason, am I right?
Express kept me interested, although I was just a bit disappointed. My first Agatha Christie read was The Murder of Roger Ackroyd, and — quite frankly — I don't think any of her other works will truly live up to it. Additionally, I GUESSED THE ENDING to this one. What? Do I have superpowers? Maybe I should play the lottery…..
The plot has a great set-up, but I didn't find it as tightly-wound as Ackroyd or And Then There Were None. Ultimately, though, I do recommend it.

The Storied Life of A. J. Fikry

by Gabrielle Zevin
I was on a flight when I realized that I had forgotten my earbuds, and I purposefully decided to leave a real book at home (space was limited). Thankfully, I also realized that I had purchased The Storied Life of A.J. Fikry on my Kindle app many, many moons ago. What a happy surprise! It kind of felt like finding a $20 in my coat pocket from last winter.
A.J. Fikry is the perfect plane read: it's full of whimsy, but it contains emotional depth. Fikry is a cantankerous but misunderstood bookstore owner in a quirky island town. One day, he realizes a toddler has been left with a note in the back of his bookstore. Fikry decides to take care of the little girl until she can be adopted, but (as these things go) he becomes smitten with her and decides to adopt her himself.
The beginning of each chapter contains a note from A.J. to Maya about his favorite short stories, which is enough to capture the hearts of bibliophiles everywhere. As A.J. states, "You know everything you need to know about a person from the answer to the question, What is your favorite book?".

Red Notice: A True Story of High Finance, Murder, and One Man's Fight for Justice

by Bill Browder
Although Red Notice is non-fiction, it reads like a thriller. Browder is one of the top investment bankers in the world, and he started investing in eastern European markets at the perfect time. Along with his financial rise he uncovered corruption at the top levels in the Russian government. Browder's initial attempts to stop corruption were supported by Putin; however, once Putin became more powerful and held significant political clout, Browder became his enemy, leading to the unlawful arrest and murder of Browder's lawyer, Sergei Magnitsky.
This is was a tough read for me. Although I was enthralled by Browder's narrative, the story is captivating but incredibly sad.
---
Looking for more recommendations? Here's volume 1.